B&H Pulse News Roundup: June 28, 2013
This week in the news: Sony announced the RX100 II and RX1R compact cameras; Fujifilm announced the X-M1 mirrorless camera and two new lenses; Panasonic introduced new versions of the Lumix 20mm f/1.7 lens; Voigtländer announced the availability of a new lens in Japan; and some popular cameras received new firmware updates.
This is your B&H Photo Pulse News Roundup for June 28, 2013. Be sure to follow us on Twitter for the latest news as it breaks.
New Cameras
This week, Sony announced the new RX100 II, an updated version of their popular RX100 compact camera. It features a new 1" 20.2 megapixel Exmor R sensor, built-in Wi-Fi, a tilting 3.0" LCD display, and an active camera shoe. It's important to note that the older RX100 isn't being discontinued; both models will remain current, going forward. The RX100 II is available for pre-order now at B&H. More details and full specifications are available in this B&H InDepth article (you need to scroll down to see it). 
Sony also announced a new version of their game-changing RX1 full-frame compact. The new RX1r is nearly identical to the original, with the exception of the low-pass filter being removed. This filter effectively helps to cut down moiré; however, it also slightly decreases the sharpness of the image. You can read more about the RX1r and see full specifications in this B&H InDepth article.
Fujifilm released another appealing mirrorless camera this week. The new X-M1 features a handsome vintage exterior, with impressive technology on the inside, such as its 16.3 megapixel APS-C X-Trans CMOS sensor (the same imaging performance that's found on the X-Pro1 and X-E1). The body of the X-M1 is available in three different colors, and comes bundled with the new 16-50mm lens (which is featured in the next section of this post). Learn more about the new Fujifilm X-M1 in this B&H InDepth article.
New Lenses
To accompany the new X-M1 mirrorless, Fujifilm also announced the XF 27mm f/2.8 lens, which will be available in black or silver. Its angle of view is similar to the human eye, and it features high-speed AF that's driven by a high-torque DC coreless motor. Fujifilm also announced the new XC 16-50mm f/3.5-5.6 OIS lens, which is only being sold bundled with the new X-M1. You can learn more about both of these lenses by reading this B&H InDepth article.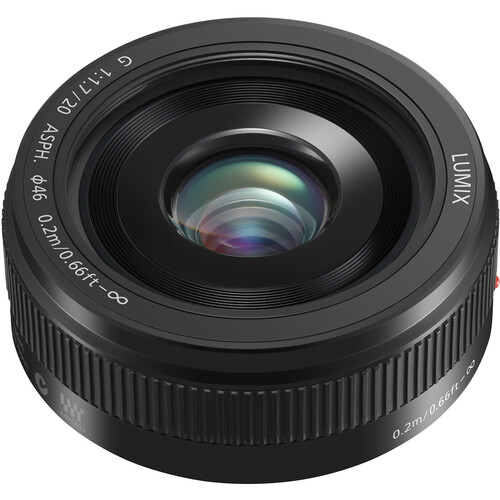 On Wednesday, Panasonic quietly discontinued their popular Lumix 20mm f/1.7 pancake for Micro Four Thirds. The sadness didn't linger, however, because the very next day they announced a new version of this lens, which will be available in black or silver. The optics on the new 20mm f/1.7 remain the same; what's new is a higher-quality metal build, and a slightly lighter overall weight. 
It was reported this week that the Voigtländer Nokton 42.5mm f/0.95 lens for Micro Four Thirds will begin shipping in Japan in August. With any luck, it will start arriving in other parts of the globe shortly afterward.
New Firmware
The Nikon D7100 got a firmware update this week. The new software adds numerous improvements and modifications.
Download the Nikon D7100 Firmware here
Fujifilm also announced new firmware for the X-Pro1, X-E1 and XF 35mm f/1.4 lens. The update improves AF accuracy, and adds a Focus Peaking capability to the cameras. 
Download the Fujifilm Firmware here
New firmware for the Panasonic Lumix GH3 was also announced this week. Due in July, the update brings the Low Light AF mode from the GF6, and a "Silent Mode" suppresses shutter sound, operating sound, etc., to make shooting more low-profile and stealth-like.
Download the GH3 Firmware here
More news:
And that's your news for June 28, 2013. Be sure to follow all the consumer electronic news on B&H Pulse.