B&H Pulse News Roundup: May 31, 2013
This week in the news: Apple released new hardware with the 16GB iPod touch; Canon updated the firmware of the 1Ds Mark III, 1D Mark IV and 1D X; YouTube added slow motion controls; and Cotton Carrier introduced a new hand strap with a built-in tripod plate.
This is your 
B&H Photo Pulse
 News Roundup for May 31, 2013. 
Be sure to follow us on 
Twitter
 for
 the latest news as it breaks.
Apple's New 16GB iPod touch
The fifth generation of the
iPod touch
was announced back in September of 2012, and it featured the same A5 chip and 4" Retina display that was found on the iPhone 5. It was an exciting update to the iPod touch line; however, the starting price of $274.99 for the 32GB model was a little steep. This week Apple announced a 16GB version of the iPod touch that sells for $229, and it features the same A5 chip, Retina display and Lightning connector found on the larger-capacity iPod touch models. However, the 16GB iPod touch doesn't feature a rear-facing iSight camera, or the retractable-loop hand strap mount.
Canon Firmware Updates: 1Ds Mark III, 1D Mark IV and 1D X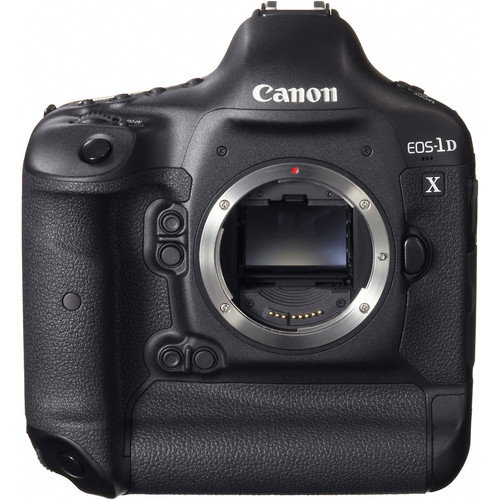 Canon also released a firmware update for the 1D Mark IV, which adds the same center AF functionality when the new EF 200-400 F4L lens is used with an extender, and also fixes an abnormal image issue when shooting in continuous mode in RAW or RAW+JPEG.
Later in the week, Canon released new firmware for the 
1D X
, which improves focusing speed when using a Canon Speedlite's AF-assist beam, reduces the time it takes to display metering, and fixes a few issues.
The New Cotton Carrier Hand Strap
A new photography accessory was announced this week, called the Cotton Carrier Hand Strap. It features an Arca-Swiss-style plate that attaches to the base of your camera; however, it's still possible to use quick-release plates to attach your camera to a tripod when the hand strap is connected. Heavy-duty hook-and-loop fasteners enable you to adjust the fit of the strap, enabling you to hold your DSLR securely and comfortably.
YouTube Adds Slow Motion Controls
Slow motion video has become increasingly popular in recent years, and for those who don't slow down their footage in post with
editing software
, YouTube now offers the ability to add this effect to any video that's been uploaded to their site. Just log into your YouTube account, go to Video Manager, click Edit on the video you want to alter, click on Enhancements, then click on the turtle icon on the right.
And that's your news for May 31, 2013. Be sure to follow all the consumer electronic news on B&H Pulse.