B&H Pulse Weekly News Round-Up: March 2nd, 2012
This week in the news: Canon announces their highly-anticipated 5D Mk III and 600 EX-RT flash; Westcott has a new Flash Modifier; Sony announced new Cybershot cameras; Toshiba announced new tablets for Mobile World Congress; the thinnest K-mount lens ever, and lots more.
This is your B&H Pulse news feed for March 2nd, 2012.
Canon's New 5D Mk III, 600 EX RT Flagship Speedlite, and ST-E3-RT Radio Transmitter
It's finally here: Canon has announced their new 5D Mk III DSLR camera. According to B&H InDepth, the new camera has modest upgrades from its predecessor. There isn't much of a megapixel bump at 22.3 MP, but there are other upgrades. Canon brought the 1D X's 61-point autofocus system into the 5D Mk III, in addition to its new metering system. However, in the 5D Mk III there is only one DIGIC 5 processor. In contrast, in the 1D X, there is a separate processor just to power the meter.
Other upgrades include the 3.2-inch LCD screen at 1,040,000-dots of resolution, plus the bump to 6fps shooting and an HDR shooting mode.
But there are also nice improvements for videographers. You'll be able to shoot video for 29 minutes and 59 seconds at 1080p 24p, 25p and 30p plus 720p HD at 60p. Plus, there is a headphone jack for users that want to monitor their audio without the use of an external recorder.
That's not all Canon outed, though. There is also the new 600 EX-RT Speedlite flash. The new flash replaces the 580 EX II as the new flagship speedlite in the Canon series of flashes. It brings changes in looks and in features from those previous.
There are some significant upgrades here, most prominent of which is the addition of two-way radio transmission to control other flashes, or to have it be controlled by another 600 EX-RT or the new ST-E3-RT radio transmitter.
Other changes include a more significant zoom range of 20mm-200mm—perfect for those shooting with the new Canon 70-200mm f2.8 L II on a full-frame sensor body.
You can read more about the new flash over at B&H InDepth.
Lastly, Canon's new ST-E3-RT transmitter is the company's first step into proprietary radio triggers.
The new transmitter won't be able to control older flashes, because those can only be controlled via an infrared transmission. However, it will be able to control the new 600 EX-RT, due to the fact that this is a radio transmitter. It is capable of controlling 15 speedlites in 5 groups at up to 98.4 ft. Plus, it has E-TTL II flash, manual flash, stroboscopic and external flash metering.
Kodak Discontinues Ektachrome and Elite Chrome
Yesterday, Kodak issued a dealer notice that Ektachrome and Elite Chrome films are being discontinued. According to them, "The three EKTACHROME and ELITE Chrome films will continue to ship until all remaining inventory has been depleted. Orders will be filled on a first come, first served basis. Orders cannot be placed for future delivery."
"We estimate that current supplies should last anywhere from 6 to 9 months at the current sales pace; however inventories may run out before then depending on demand."
The Thinnest K-Mount Lens Ever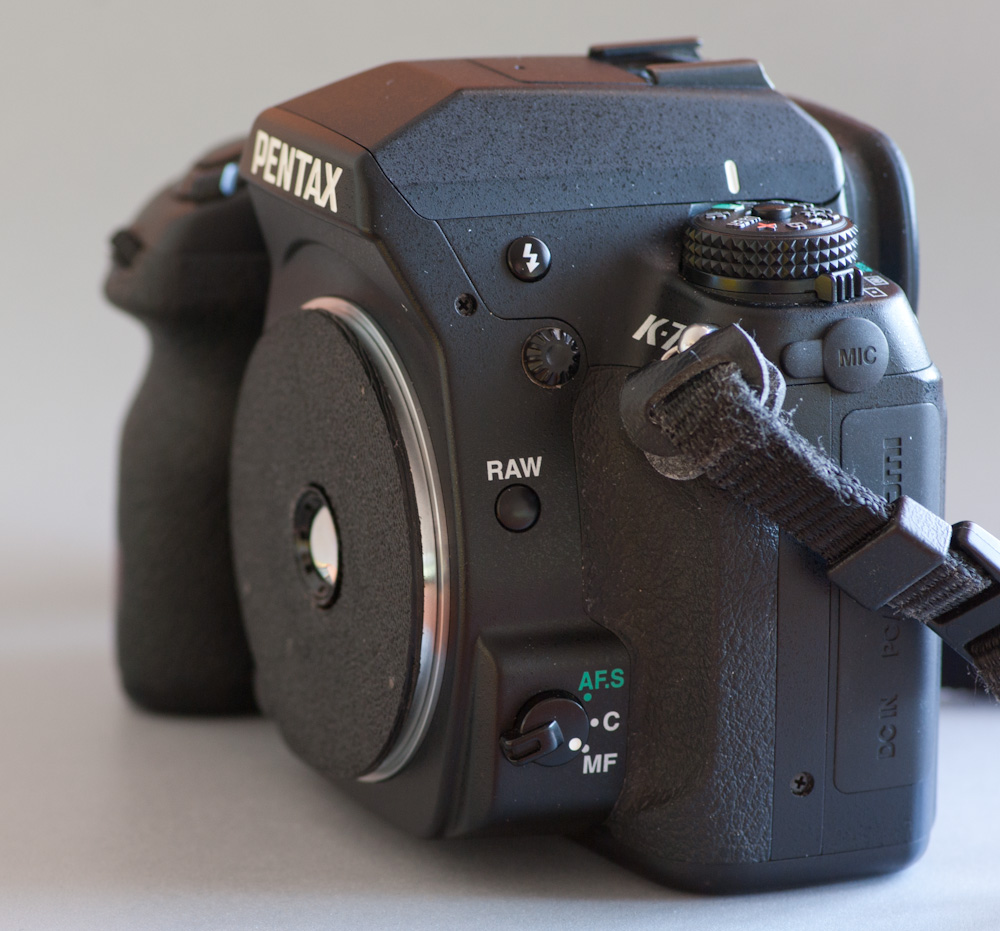 RiceHigh spotted this news that seemed to slip under the radar of nearly everyone else. The pancake lens is a 55mm f8, and was created by a Pentax user just to see how thin a lens could really be made for the camera system.
Perhaps Pentax may try to focus more on expanding their current line of pancake lenses after seeing this?
Westcott's New PocketBox is for On-Camera Flashes
According to Pop Photo, Westcott announced their new PocketBox educational flash modifier kit. The modifiers come in three different varieties: a circle, square and rectangle. They all have silver reflective interiors, and sturdily mount onto the head of any hot-shoe flash.
What makes the kit educational is the bundled DVD with photographer Erin Manning, who teaches users more about how to use flashes.
Sony's New Cyber-shot Cameras
Over at B&H InDepth is the coverage on the various new Sony Cyber-shot point and shoot cameras that the company announced this week. The new cameras have lots of megapixels, and all incorporate new technology to help get better noise reduction from the sensor. One of the new models, the TX20, is beastly in that  it can withstand drops from as high up as five feet (1.52m), and plunges down to 16 feet (4.88m) below the waves, and it's freezepr oof and dustproof, too. 
Meanwhile, the HX-30V has Wi-fi connectivitiy, while the HX-200V has a 20x optical zoom
Photoshop Touch for iPad 2 Makes Its Debut
Photography Bay stated that Adobe released Photoshop Touch for the iPad 2. The app isn't as versatile or feature-packed as the desktop version, but it is still quite capable. The software includes layers, blending, free transform and lots more.
Here's a quick demo video:
Toshiba's New Tablets
Geek.com was able to find lots of coverage on some of Toshiba's newest tablets announced at Mobile World Congress. According to Techcrunch and The Verge, the X10 LE is the world's thinnest 10-inch tablet, at just just 7.7mm thick, and weighs 535 grams.
Plus, you'll find an OMAP 4430 dual-core Cortex-A9 chip running at 1.2GHz, 1GB RAM, 5MP rear camera and 1.3MP front camera, and the tablet comes in 16GB and 32GB versions. The screen is a 10.1-inch panel with a 1280 x 800 resolution—perfect for watching movies.
But there's more...
Laptop Magazine was able to get their fingers on the 7.7-inch AT270 tablet. This is a new breed of tablets that aren't quite small enough to be a phone, and not large enough to be a full-sized tablet. What we know is that there is a 1.5GHz quad core chip and a 7.7-inch 1280 x 800 display.
Consumers should be excited to see what may come from manufacturers this year in the new and budding category.
And that's your news for March 2nd, 2012. Be sure to follow all the consumer electronic news you care about on B&H Pulse.