B&H Pulse Weekly News Roundup: August 10th, 2012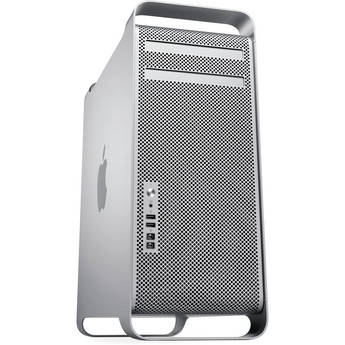 This week in the news: The Canon 7D receives a major firmware update; Nikon releases two new cameras; a new iPhone app is released, which will be all the rage at your next wedding; and the hacking that caused some serious controversy...
This is your B&H Photo Pulse News Roundup for August 10th, 2012.
Be sure to follow us on Twitter.
Canon's 2.0 Firmware Update for the 7D Adds Major Upgrades
Hey, Canon 7D owners: Get ready to get super excited! The 7D received a major boost in capabilities via Firmware 2.0 this past week. According to Photography Bay, users will now be able to rate images in the camera (which is great for workflow with Lightroom) and lots more.
Here's a list of some capabilities:
    - Improves the maximum burst in continuous shooting
    - Supports a new accessory, GPS Receiver GP-E2
    - Adds an ISO Auto maximum setting
    - Adds an in-camera RAW processing function
    - Adds a Quick Control function during image playback
    - Adds a rating function
    - Adds a JPEG resize function
    - Adds an auto recording level manual adjustment function
    - Adds a function to freely set text for file names
    - Adds a function to make time-zone settings
    - Increases the screen scrolling speed when magnifying images
    - Fixes a phenomenon where a slow shutter speed may result when an external flash is used to fire intermittent, consecutive flashes
    - Corrects the color space information in the Exif file for movies
PocketWizard's Flex and Mini Also Get Upgrades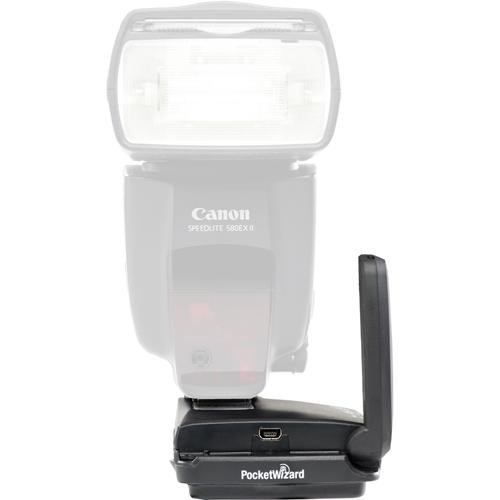 Continuing on with the firmware updates, Photoxels tells us that the PocketWizard Flex and Mini have received updates of their own for the ControlTL feature. The update fixes and adds more compatibility with newer cameras and flashes. But it does not address the issues that Canon 5D Mk III users have been having for a while. The company promises that it will come with a future update.
To boot, you can also make the metering work with the Sekonic RT-32CTL light meter.
Canon's Product Advisory for Their New Pancake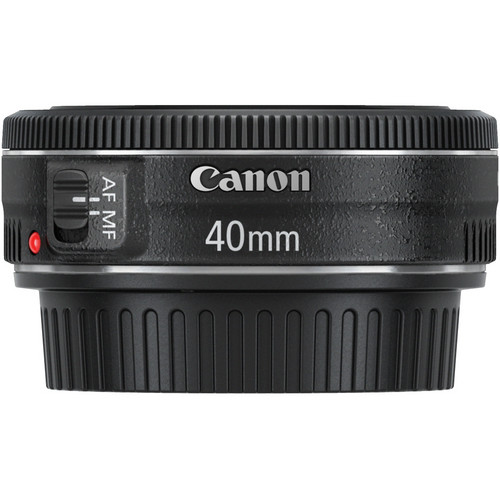 We received news of problems occurring with the new Canon 40mm f2.8 pancake lens. Reports started in forums, they spread around the web, and are being picked up by websites.
The problem: an autofocus issue when pressure is applied to the lens barrel while the lens is attached to the camera.
According to Canon Watch this became so wide scale, that Canon has issued an official product advisory for the lens about the issue. 
Canon's advice is to either turn the camera off, detach the lens and then reattach it, or turn the camera off, take out the battery and then put it back in.
Get Wedding Photos from Your Attendees
At weddings, it's never just the official photographer snapping photos. Everyone, their mother, and their mother's mother also does it. If you want everyone's photos from your wedding, you can now use a new iPhone app called Wedding Party, instead of having them all over Facebook. Green Wedding Shoes has a nice write-up on the app, which includes photos of the awesomely simple, yet very beautiful interface. Amongst the features: a timeline.
Nikon's J2 and Coolpix L610 Are Outed
After some rumors flying around the web, Nikon's new mirrorless interchangeable lens camera—the J2—was announced. The camera boasts modest upgrades in the form of a crisper and more high-res LCD screen, and new scene/auto modes. Otherwise, the camera maintains the same 1-inch, 10.1MP sensor.
There's more, though! Nikon announced a new 11-27.5mm f3.5-5.6 lens for the Nikon 1 cameras.
Nikon also announced their new Coolpix L610 superzoom point-and-shoot camera.
Here are all the specs you care about:
Nikon COOLPIX L610

Lens
14x optical Zoom-NIKKOR ED (25-350mm)
Minimum Focus Distance
0.4" (1cm)
Image Stabilization
Optical VR
Sensor
16 MP CMOS
Monitor
3" LCD (with 460,000-dot resolution)
Movie Mode
Full HD (1080p)
Built-in Microphone
Stereo
HDMI output
Yes
Special Effects (stills and video)
Soft
High Key
Low Key
Selective Color
Filter Effects (Stills only)
Soft
Selective Color
Cross Screen
Miniature
Painting
You can read more over at B&H InDepth
Security Issues Abound After Wired Writer's Insane Hacking
One of the biggest stories in the tech world this week was that of the insane hacking of Wired Magazine writer Mat Honan. To make a long story short, Mat's Google, Amazon and Twitter accounts were hacked and then his Apple account was also hacked. Shortly after, his iPhone, iPad and Mac Pro were wiped clean. Even worse: Mat never backed up any of his data. The entire story, which sparked lots of security concerns amongst users, is worth a read. He also talked to NPR about the issue, and submitted his own personal account of the matter via his Tumblr.
How did they do it? Well, it all started with the last four digits of his credit card number.
As a result of the story, users across the net panicked and scrambled to change their passwords. According to the Verge, Apple, seeing this happen, put a freeze on all password changes for a period of 24 hours, until Apple's management teams could figure out how to deal with the security issues.
Shortly after, Amazon also announced that they will try to toughen up their security.
A couple of quick tips:
- Don't use the same password over and over again
- Set up security questions
- Authorize Google's two-step verification on your Gmail and other accounts
- Don't ever keep information saved just on your computer. Back up to hard drives and cloud storage services constantly.
And that's your news for August 10th, 2012. Be sure to follow all the consumer electronic news you care about, on B&H Pulse.