B&H Pulse Weekly News Roundup: August 17th, 2012
This week in the news: Canon's T4i recall is more widespread than originally thought; RED once again makes some huge claims; Sony introduces a new interchangeable lens camera; and lots more from the videography world.
This is your B&H Photo Pulse News Roundup for August 17th, 2012.
Be sure to follow us on Twitter.
Canon Extends the T4i Recall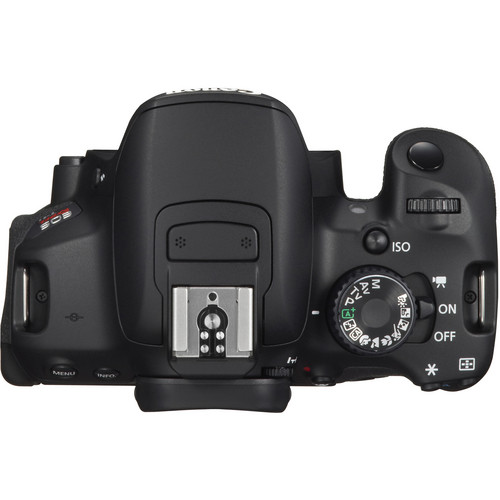 Almost a month ago, Canon sent out an official recall on their Rebel T4i DSLR. The problem: Some of the rubber on the camera eventually turned white, and caused allergic reactions for some people. It was originally believed to be contained to only a couple of serial numbers.
Canon released a statement this week saying that the serial numbers are more than they originally anticipated. In fact, around 68,200 units are said to be affected.
Here is some vital information from the official statement:
- This recall involves EOS Rebel T4i digital SLR cameras with a 12-digit serial number that contain a second digit that is a "3" or "4" and a sixth digit that is a "1"
- Consumers should immediately stop using the recalled cameras and contact Canon U.S.A. to have replacement rubber grips installed, free of charge.
- For additional information, contact the firm toll free at (855) 902-3277 between 8am and midnight EST, Monday through Friday, 10am to 8pm EST on Saturday, or visit the firm's website at www.usa.canon.com.
RED Claims that Their Red Dragon Sensor Will Be One of the Most Significant In Modern Cinema
Engadget spotted RED CEO Jim Jannard on the RedUser Forum making yet another major announcement/proclamation. The CEO stated that the sensor is going to be amazing, and perhaps the "single most significant sensor in the history of image capture." Amongst the features: 15+ stops of dynamic range, 120fps at 5K resolution, and more. Epic users will be eligible for an upgrade as well.
Granted, Jannard has been known to make bold statements before—many of which do indeed cause excitement and stir.
More News from the Cinematography World
Sony announced their new NEX-EA50 camcorder with an NEX mount (E series lenses). It comes in at around $3,600, and is targeted at event and wedding videographers. The 18-200mm Servo Zoom lens has an electronic zoom functionality that is optimized for videographers, and the camcorder itself records 1080p HD video at up to 60p. It also has an APS-C CMOS sensor, two XLR audio inputs, and can shoot 16MP stills, if you want.
You can read more about the new camera on B&H InDepth.
Zacuto Rigs for the Blackmagic Camera from Steve Weiss on Vimeo.
Dan Carr tells us that there will be new rigs for the newly announced Black Magic Cinema Camera. The whole list of them released so far can be seen on their website. It includes the Target Shooter, the Black Magic Striker, the Stinger, and more.
According to Photography Bay, Redrock Micro has added new bundles to its cinema camera rigs for the Sony FS100/FS700, as well as the Panasonic AF-100 camcorders. The new rigs are called the Digital Cine Studio Rigs and the Digital Cine Shoulder Mounted Rigs.
EOSHD reported on the story of hacker Someone 1.00 releasing his custom firmware that is supposed to boost the capabilities of the Sony A55 digital camera. This is similar to Canon's Magic Lantern, and the hacks that have been done by Vitaly for the Panasonic GH2.
Lastly, Canon EF lens users will now be able to use their lenses on Sony NEX cams, according to CanonWatch. Metabones has created a second version of their already-popular adapter which gives the user full electronic control of the aperture and the IS that the lenses allow.
And that's your news for August 17th, 2012. Be sure to follow all the consumer electronic news you care about, on B&H Pulse.