B&H Pulse Weekly News Roundup: August 31st, 2012
This week in the news: Lots of new products come out of the IFA Trade Show; Canon introduces a new C Series camcorder; Samsung's new Android camera; Sony's new NEX addition, and much more.
This is your B&H Photo Pulse News Roundup for August 31st, 2012.
Be sure to follow us on Twitter for the latest news as it breaks.
The New Zeiss CP.2 E-Mount Lenses Have Full-Frame Coverage
Carl Zeiss recently released new lenses for E-Mount Sony camcorders and cameras. Both the 70-200mm T2.9 and the 25mm T2.1 have been adapted for E-Mount. But the interesting feature is that they have been designed for full-frame coverage.
Just to refresh, the E-Mount system was designed for APS-C coverage. This is particularly interesting.
Canon's New C100
After releasing the Canon C300 and C500, the company decided to introduce a lower-end model in the form of the C100. The new camera is designed for one-man operation, and is around 85% the size of the C300. It features an EF Mount and a Super 35mm-sized sensor. Plus, there are dual XLR inputs and more, which you can read all about in B&H InDepth. The company also announced new zoom and prime lenses for their cinema cameras.
Lightroom 4.2 Release Candidate Available for Download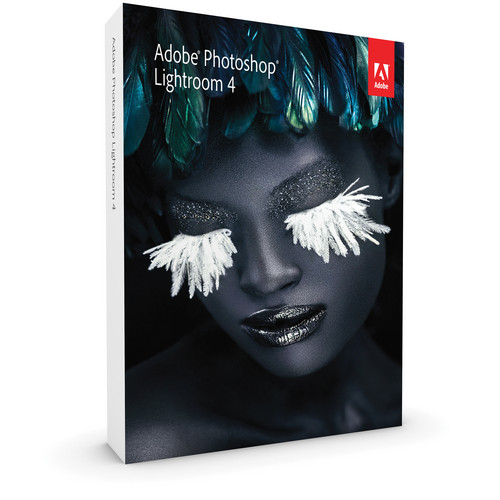 This week, Adobe announced via the Lightroom Journal that they have made available for download the Release Candidate for Adobe Lightroom 4.2. The software is available for download here. Before you head over, here is a list of some of the changes:
New Camera Support in Lightroom 4.2 Release Candidate
Canon EOS 650D / Rebel T4i
Canon EOS M
Fuji FinePix F800EXR
Leaf Credo 40
Leaf Credo 60
Nikon 1 J2
Panasonic DMC-FZ200
Panasonic DMC-G5
Panasonic DMC-LX7
Pentax K-30
Sony DSC-RX100
Gary Fong Adds Onto the Lightsphere System
CameraDojo let us all know about the new additions to the Gary Fong Lightsphere system. Gary first created the original Lightsphere, and then added on items like a snoot, before making his original Lightsphere into a collapsible version. Keeping true with that tradition, he has released the Collapsible Snoot, which goes right over the flash head, but will break down much easier when you're ready to travel.
Then there are new domes. Originally, Gary had only Opaque and Amber. But now he has expanded the colors to Red, Green, Blue and Gray, for those that want better white balancing.
PocketWizard Gives Reasons for Not Being Able to Support Customers as of Late
PocketWizard issued a notice recently that will really pique your interest. First off, they want customers to know that they are hard at work trying to figure out a solution for their Plus III and Flex trigger compatibility issues with the 5D Mk III. In fact, they want you to know that they are so hard at work on it that they will probably also be slow to respond to customer inquiries.
Good to know, right? Hopefully, we'll have a solution soon.
We are Closer to an Instagram Camera
Guess what? The popular app Instagram is just so popular that someone even decided to create an Instagram camera.
And according to Digital Trends, it is almost a reality. Coined the Instagram Socialmatic, it is currently having just a bit of hardship becoming a real, marketable product. But if it does become a reality, it will print images instantly, and will feature a 4:3 ratio screen with an LED flash.
IFA 2012
The New Sony XPERIA S Tablet and Accessories
The IFA Trade Show also brought us a bunch of new announcements, with Sony taking one of the leads after their keynote. To start, the company announced their new XPERIA S tablet. This is a successor to the XPERIA. According to Boy Genius Report, it will feature a 9.4-inch display, quad-core Tegra 3 processor, and 1GB of RAM. But there are a bunch of new accessories that will be coming with it, like a cover with a built-in keyboard.
Sony's New 84-Inch, 4K Resolution Television
Wired covered the announcement of Sony's new 85-inch television. Not only is the television massive, but it is also capable of displaying content at 4K resolution. Just to ensure we haven't lost anyone with that information, 4K is larger than HD. It includes a 5.1 surround-sound system, 3D capabilities, and more. We don't know a shipping date or official price yet.
Sony's New NEX 5R and Action Cams
One of the exciting new announcements that came this week was the refresh to the Sony NEX line of cameras. The 5N has now been replaced by the 5R, which features a touchscreen with touch-to-shoot functionality, a flip-up LCD screen, WiFi capabilities, apps, a 16MP sensor, and others that you can read all about in B&H InDepth.
That's not all, though: Sony has also released new action cams for people that love products like the GoPro. Amongst the cool features: 120fps at 720p, full HD video capabilities, Zeiss optics, and more. There are two models—the AS10 and AS15.
The latter also features built in WiFi connectivity.
Samsung Has a Galaxy Camera
Samsung announced their new Galaxy Camera, which is the biggest fusion between a mobile device and a camera since Nikon's announcements last week. Engadget had a full hands-on experience with the camera, but the main features and specs are a 4.8-inch display, 21x optical zoom, WiFi, 4G, and the Android Jelly Bean operating system, amongst others.
For even more coverage, both The Verge and Engadget have been doing a great job of keeping up to date.
And that's your news for August 31st, 2012. Be sure to follow all the consumer electronic news you care about, on B&H Pulse.