B&H Pulse Weekly News Roundup: July 13th, 2012
This week in the news: Nikon announced an 800mm lens, but had a massive recall on battery packs for some of their cameras; Canon also had a recall on a couple of cameras; there was a boost in Western Digital's Cloud service, and more.
This is your B&H Pulse News Roundup for the week of July 13th, 2012.
Recalls on Canon and Nikon Products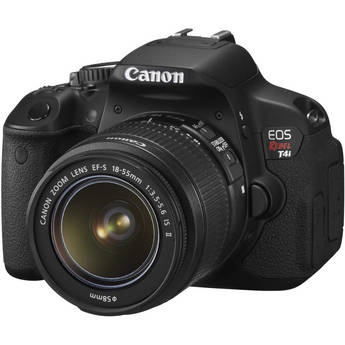 Unfortunately, we saw recalls from the big two photo companies on different products.
According to Imaging Resource, the Canon T4i could have been created with materials that may cause allergies. How do you know if you have one of the affected camera bodies? Well, after a while, the grip will change color.
Canon issued a product advisory saying that they are aware of the issue, and stated that they will offer a free repair. In order to qualify, you'll need to register your product first.
This isn't all, though: Engadget is reporting on Nikon's recall of battery packs sold with the D7000 and D800. Though it was first issued in April, the company wants to make it very, very apparent.
While there have been no injuries yet, the packs are a potential burn hazard. Check out the previous link to see if your camera's battery pack is affected.
Nikon's New 800mm Lens
Photography Bay reported on the announcement of Nikon's new 800mm f5.6 lens. It will be on display at Photokina this year. The new FX-format lens is being targeted at sports shooters, specifically noting the US Open and the Open Championship.
No other major details were released yet, but don't expect it to come in at household affordability.
You can also read more about it on B&H InDepth.
Ikan's New Field Monitor
Planet 5D announced the news of the new Ikan M7 field monitor. Designed for HDSLR users, this monitor will be a big help to videographers on the go, and can greatly aid with focus pulling, amongst other applications.
Here are some key specs:
QuickTime H.264 Recording at 1280x720
4GB Internal / 32GB SD Card Memory
2K Resolution Support by 3G SDI Input
400 Nit / 800:1 Contrast Ratio
SDI / HDMI / Composite / RJ45 / USB
HDMI to SDI Conversion-Out
1024x600 Resolution / 1:1 Pixel-to-Pixel
Waveform / RGB Parade / Vectorscope
Internal Patterns / Auto Flip / Tally
16 Ch. Audio UV Meter / Headphone Input
Western Digital's Newest Cloud Storage Addition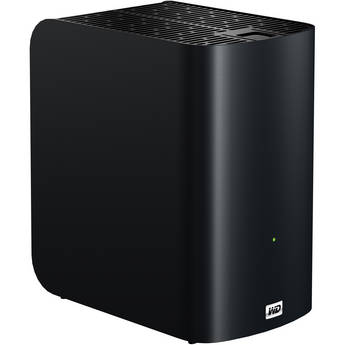 Western Digital has already had cloud-server-capable hard drives, as that trend is steadily taking over more and more in the marketplace. The company announced its latest update to its WD 2go app that will be present in the My Book Live, My Book Live Duo and My Net N900 Central HD router with storage.
Cameratown has the full press release, but here are the details you really care about.
Dropbox integration: Full access to your Dropbox, and use of all WD 2go file-management features with your Dropbox.
Upload: Upload files from your mobile device to your WD personal cloud storage.
Download: Download files to your smartphone or tablet for offline access.
Sharing: Share files from your personal cloud storage as email links or attachments.
File management: Copy, move, rename and delete files on your personal cloud storage and in your Dropbox.
Third-party apps: Send files to and receive files from third party apps installed on your mobile device, using the "open with" function.
Auto-discover: Automatically discover and connect to WD personal cloud-storage devices on the same Wi-Fi™ network as your smartphone or tablet.
Nik HDR Efex Pro 2 Will Hasten Your HDR Workflow
Nik updated their very popular HDR Efex Pro software, designed for those that love HDR photography.
Here are some of the major new features:
NEW: Improved Tone Mapping Engine – Develop superior results with better color rendering and improved natural styles
UPDATED: Interface, Interaction, and Workflow – Benefit from improvements to the merging interface, tone mapping and enhancement controls, visual presets, and more
NEW: Depth Control – Enjoy added depth and realism in images with the new and proprietary Depth control, which helps counteract the flattened look commonly associated with HDR images
NEW: Full GPU Processing and Multi-Core Optimization – Gain even faster performance with GPU processing that takes full advantage of the processors found on modern display adapters
UPDATED: Ghost Reduction – Improved ghost reduction algorithm ensures that artifacts created by moving objects are removed with a single click
NEW: Chromatic Aberration Reduction – Reduce color fringes around objects
NEW: Graduated Neutral Density Control – Access the full 32-bit depth of the merged image, providing a natural effect especially on images with a strong horizon line
NEW: Extended Language Support – Addition of Brazilian, Portuguese and Chinese (Simplified and Traditional) to a list of languages that includes English, French, Spanish, German, Italian, and Japanese
You can read more about it over at Photography Bay.
And that's your news for July 13th, 2012. Be sure to follow all the consumer electronic news you care about, on B&H Pulse.