B&H Pulse Weekly News Roundup: November 9th, 2012
This week in the news: Canon announced new lenses; a new Nikon camera was announced overseas; lots of new lenses were finally given prices, and more.
This is your B&H Photo Pulse News Roundup for November 9th, 2012. Be sure to follow us on Twitter for the latest news as it breaks.
Canon Announces Two New Image-Stabilized Lenses
If you're in the market for new lenses, be aware that Canon just announced two brand new pieces of glass with image stabilization built in. Firstly, the company introduced an update to their aged 35mm f2. The 35mm f2 USM IS features image stabilization of up to four stops, if needed. Being a prime lens, it may also make camera shake nearly irrelevant, according to the reciprocal rule of shutter speeds.
This wasn't the only new lens though—Canon also announced a new zoom lens. Rumors were abound that the company would release a 24-70mm f2.8 L with IS, but when the company updated the lens recently without the incorporation of stabilization, consumers were confused. It seems that the rumors were somewhat true, though—except that the lens is a constant f4 aperture. Canon's new 24-70mm f4 L IS is smaller than its larger cousin, and sacrifices a faster aperture for image stabilization.
You can read much more about the new optics over at B&H InDepth.
Want to See an Awesome Super Computer?
According to Engadget, Cray just launched a brand new super computer that is most likely capable of having more power than any of us would need for a very long time. The behemoth has 100 petaflops, a million Intel Xeon Cores, NIVDIA Tesla GPUs, and more.
Apparently, the Department of Energy's National Energy Research Scientific Computing Center in California has already ordered one!
Microsoft Office for Android, iPhone and iPad is Coming
For years there have been alternatives to Microsoft Office in the mobile space. One of the most popular has been Google Docs. However, this past week The Verge got an exclusive on the software being made available for iOS devices and Android devices.
Users of the app will be able to view documents on their devices, and it will allow for basic editing. With that said, don't expect to be moving your entire workspace to your iPad just yet.
Black Magic's Cinema Cameras are Still Delayed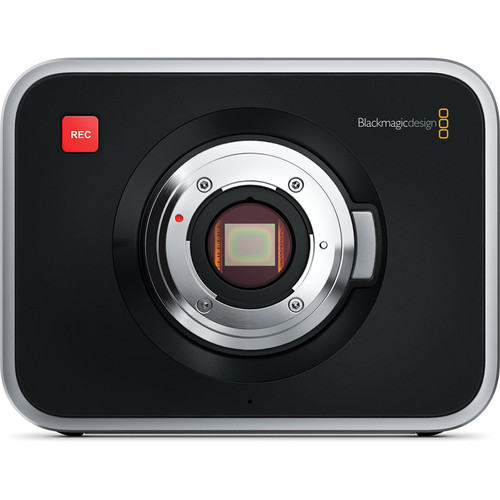 A while ago, we reported on an official statement from Black Magic on why their Cinema Cameras were delayed. They discovered a problem where the sensors they received weren't up to optimum quality.
In a note to their customers, DSLR News Shooter reported on the fact that the company is still suffering from sensor issues in their shipments, and that getting the cameras out to their customers has basically slowed down to a near trickle.
This goes for both the Micro Four Thirds mount and Canon EF mount cameras.
Newly Announced Lenses Get Priced
Not long ago, Sigma and Tamron both announced new lenses, but didn't have prices set for them yet. But this past week the companies announced pricing. Sigma 35mm f1.4 will be priced at $899, no matter which lens mount you choose. This makes it significantly more affordable than Canon, Nikon and Sony lenses. You can read more about the 35mm f1.4 by Sigma on InDepth.
The Tamron 90mm f2.8 SP DI VC USD Macro lens is priced at $849, while the company's new 70-200mm f2.8 VC SP DI USD lens will retail for $1,499. You can read all about the new Tamron lenses over at F Stoppers.
NVIDIA Graphics Card Tweaks Double Performance When Used on Linux
NIVIDIA has always been a major player in the gaming and graphics industry. However, their hardware has always worked best with Windows- and Apple-based products—not Linux. According to Engadget, the gaming company Valve did a little bit of a magic trick. Recently, the company released their online gaming platform (Steam) for Linux based computers. They tweaked their games enough so that when NIVIDIA hardware is used with Linux, the user can experience double the performance that they normally would from other platforms.
Who cares? Well consider this: Android is a Linux based platform. Chromebooks (which are based on Android) are becoming more and more popular. Perhaps Chromebooks will become the gaming machine of the future? As it is, the Google Play store already is home to lots of games.
Nikon D5200 Gets Announced Elsewhere
In what should have been a day for people to pre-order in masses, Nikon announced their new D5200 DSLR. The new camera is an upgrade over their highly-regarded D5100 in a couple of respects. For starters, it has a 24.1MP sensor and a 39 AF point system. SLRLounge has more on the new specs.
Now here is the curious move from the company: It was announced everywhere else but in the US. Why? Well, we're not so sure why. We can most likely expect it to hit our shores sooner or later, though.
And that's your news for November 9th, 2012. Be sure to follow all the consumer electronic news you care about, on B&H Pulse.