B&H Pulse Weekly News Roundup: September 14th, 2012
This week in the news: Pentax, Nikon, and Sony all announced new cameras; Apple unveiled the highly-rumored iPhone 5 and other devices; RED released details on their new Epic-M Monochrome, and more.
This is your B&H Photo Pulse News Roundup for September 14th, 2012. Sit down and grab a cup of coffee, because this was a huge week for consumer electronics.
Be sure to follow us on Twitter for the latest news as it breaks.
Nikon's D600 is the World's First Entry-Level Full-Frame DSLR
It's finally here! After rumors and fantasies, Nikon has finally announced the D600.
The new camera seems to be giving more to the consumer and hobbyist for a more affordable price. For a little over $2,000 (body only) you get 5.5 FPS, a 100% viewfinder, a full-frame sensor, the EXPEED 3 processor, 1080p 30p 24p video, 720p 60p video, uncompressed HDMI shooting, 14-bit raw, more AF points than most people using this camera will need, and lots more.
The best way to think about this camera is this: Nikon took their highly-successful D7000, and stuck a full-frame sensor into it. In fact, it seems to be the same sensor as the Sony A99, at 24.3 MP. With a native ISO of up to 6400, this is going to be one curious camera to watch.
You can read more about this camera and the new WiFi accessory (plus the new Nikon 1 system lens) over at B&H InDepth
Apple Announces the New iPhone 5 and Lots More
Apple has produced something revolutionary once again. Engadget has the news of the new Apple iPhone 5. Here's the skinny:
- New Retina display
- Thinner and lighter than the iPhone 4S
- LTE radio antennae
- A6 CPU (meaning it should be blazing fast)
- Seems to be the same camera as before
- New charger, so you'll need a new adapter to make it work with your current crop of accessories and devices. You can read more about the "Lightning Adapters" via Geek.com.
But that's not all:
- The Verge tells us about the new iTunes and the new iOS 6 update. iTunes has a totally new design and interface.
- There is also a new iPod Nano. According to Engadget, the new device has a 2.5-inch Multi-Touch display, 16GB of memory, and an FM tuner.
- Finally, there is a new iPod Touch. According to 9 to 5 Mac, there are a lot of tempting specs:
* High-quality anodized aluminum
* Same display as the iPhone 5: Retina display with 1136-by-640-pixel resolution at 326 pixels per inch
* A5 chip: dual-core processor, 2x faster CPU, and dual-core graphics
* iOS 6 (Siri, Nike+ support built in, etc.)
* New FaceTime HD camera, 720p video
*Five new colors
RED Epic-M Monochrome Shoots Video in All Black and White
Photography Bay reported this week on the new RED Epic-M Monochrome. This is the world's first monochrome sensor digital camcorder. Using the newly-developed Mysterium-X Monochrome Sensor, it has a native ASA of 2000. Because of the removal of the debayer process, you'll also get more resolution and sharper images from the sensor.
According to RED, movies are already being made on it.
Pentax's New K5 II, K5 IIs, Q10 and Lots More Are Announced
Over at B&H InDepth, we have the rundown on the new Pentax announcements from this week. The K5 got a slight upgrade in the form of the K5 II and K5 IIs. What's the difference? Well, the K5 IIs has the Optical Low Pass Filter removed, for extra resolution. But that's not all that came out.
Pentax also announced a new 90mm f2.8 lens for their 645D system. That's exciting news, as it means that the system is continuing to expand.
For the niche crowd, there is also a brand new Pentax Q camera in the form of the Q10. With its retro styling (it has design cues that hearken back to the Pentax Auto 110) it also brings with it a new lens and a new K Mount adapter.
There's more to read over at B&H InDepth.
Lots and Lots of Stuff from Sony
Sony announced the most products of any company this week, and continued to show their dedication to the imaging industry, and their constant striving to innovate.
First up was the PMW-160 camcorder, which you can read more about over at B&H InDepth. But for the most part, it is an XDCAM with a fixed lens, designed for news videographers and documentary work.
But there's more than just that: Sony also announced the NEX 6, which is marketed between the 5R and NEX 7. It sports an electronic viewfinder, fewer megapixels than the NEX 7, a faster autofocusing system, and a mode dial on top of the camera, which means that you'll need to do less navigation through the menus.
Then there is the Sony A99, which made a huge splash. The camera is the world's first SLT to feature a full-frame sensor, with 24.3 MP. It also has two phase detection sensors—one is for all the autofocus points (which are near the center of the imaging area) and the other is for overall tracking. With this design, it becomes the first full-frame digital camera with Face Detection. That's huge for the portrait crowd.
In a move that amazed everyone, Sony also announced the RX1. This is the world's first point-and-shoot camera with a full-frame sensor. It features a 35mm f2 lens, contrast AF, and it can mount an optical viewfinder or an electronic viewfinder. Plus, it features the same sensor as the A99. The camera is being targeted at street photographers for its big sensor in a small package factor.
In the world of camcorders, Sony also announced the NEX-VG30 and the VG900. The former is an upgrade to the VG20, which has some jaw-dropping image quality. However, the VG900 is the world's first E-Mount camcorder with a full-frame sensor. It can mount all of the NEX E-mount lenses, and it can shoot with a 1.5x crop factor. However, as soon as you put a full-frame lens on, the entire imaging circle will be used.
Lastly, the company also announced their new 50mm f1.4 Planar T*, according to Photo Rumors. It will be an upgrade to their current 50mm f1.4, and will feature a 72mm filter thread. That means we can also expect the image quality to be that much better.
Canon 7D Gets a New Firmware Update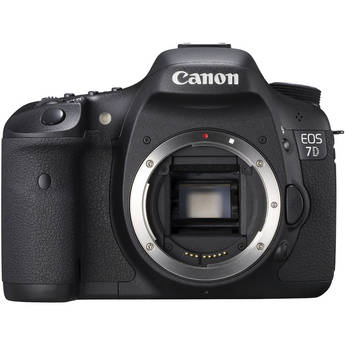 The Canon 7D received a major firmware update a while ago. And this week the update went even further.
Canon Rumors reported that the new Firmware 2.0.3 update includes the following features:
- Fixes a phenomenon in which the camera stops working when the 'auto power off' setting takes effect.
- Fixes a phenomenon in which the maximum number of images that can be captured in a burst may be less than the actual number displayed in the viewfinder.
- Corrects some errors in the message displayed on the LCD screen when saving RAW images developed in the camera (these errors do not appear in the Japanese and Korean language displays).
You can download it here.
Rolleiflex Has New Cameras
According to1001NoisyCameras, Rolleiflex has announced new cameras. The company hasn't done so in quite a while. Back in the film days, they were quite popular.
This week, the company announced their Hy6 Mod2 camera, along with the new FX-n medium format (6x6 film) TLR camera. Not too many details were released besides those, but nonetheless, it's exciting to see an old legend come back.
Hasselblad's New H5D is Quite the Looker
Hasselblad announced their new H5D Medium Format DSLR. So what's new? It features an extremely modern new look, with what seems to be a new color scheme, as well. The True Focus system has been updated, and the buyer will also be treated to both the Phocus software and the latest version of Lightroom.
The H5D Series will be available in models with 40, 50 and 60 megapixels, as well as 50 and 200 megapixel Multi-Shot versions, and will start shipping in December 2012.
Rokinon Announces New Cinema Lens Updates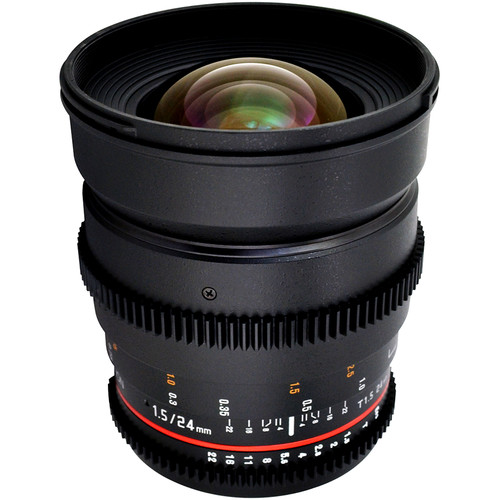 Rokinon has continued to update their lens lineup. The company has already built up a strong footing with lenses meant for DSLRs, and have also begun to inch into the mirrorless camera market. But this week, they expanded on their Cinema lenses.
The company has already announced their 35mm T1.5 and 8mm T3.5 lenses. But according to F-Stoppers, the company announced their 24mm T1.5 and 14mm T1.5 lenses as well. This means that the entire wide angle range is covered for DSLR videographers and those that use the Canon C series camcorders.
Magic Lantern Update for the 5D Mk III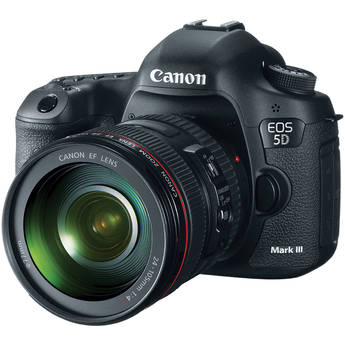 Photography Bay found out that the popular hack for Canon DSLRs, known as Magic Lantern, was updated for the Canon 5D Mk III.
While the software is still in the alpha stage, it means that the DSLR will still be able to achieve more than what comes standard. For example, you'll get:
Zebras
Focus peaking
Crop marks
Spot meter
Histogram
Waveform
Vectorscope
Audio meters
But that's not all. You can read more over at Photography Bay for the complete rundown.
And that's your news for September 14th, 2012. Be sure to follow all the consumer electronic news you care about, on B&H Pulse.