B&H Pulse Weekly News Roundup: September 28th, 2012
This week in the news: Adobe released Photoshop and Premiere Elements 11; Black Magic told us why there is such a delay on their cameras; Apple's iOS 6 made a lot of headlines, and more.
This is your B&H Photo Pulse News Roundup for September 28th, 2012. Be sure to follow us on Twitter for the latest news as it breaks.
Adobe Photoshop Elements and Premiere Elements 11 Released
Photography Bay tells us that Adobe released an update to their entry-level photo- and video-editing software. At the moment, you can purchase Adobe Photoshop Elements and Premiere Elements 11 as standalone products, or in packages.
New features in Photoshop Elements include:
New interface with the same engine as Adobe Photoshop
The ability to organize photos based on people, places (via Google maps geo-tagging) or events
New Guided Edits with which you can accomplish effects like tilt-shift, vignettes and high- and low-key adjustments in an easier way
New filters: Comic, Graphic Novel, and Pen & Ink
Intelligent Photoshop technology makes it easy to extract objects from different photos
Easily share photos via email, Facebook, YouTube, Vimeo and more
And for Premiere Elements, the user gets some of the same updates as in Photoshop Elements 11, in addition to more presets and transitions.
Black Magic Cites Tainted Glass as the Reason Why There are Delays
Still waiting for your Black Magic Cinema Camera? DSLR News Shooter found a post on the company's forums about the delay, from the CEO.
According to them, there was an issue with blemishes on the glass that covers the sensors. It was causing issues with image quality, occurring in 95% of the second shipment of sensors they received. After doing some QC work, it was eventually ascertained that the blemishes were coming from the packaging of the glass.
Once the issue is taken care of, the cameras should be back in stock soon.
Apple TV Gets a New Update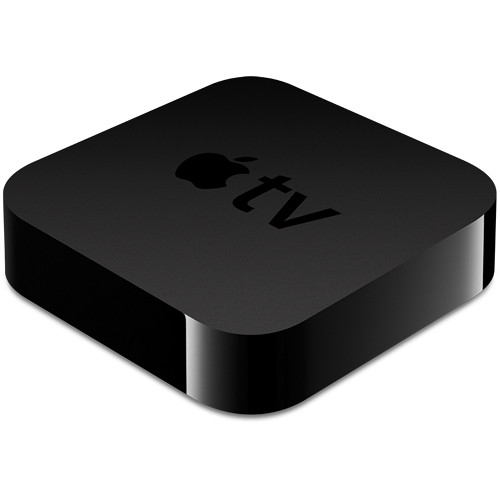 9 to 5 Mac shared the news of the new Apple TV firmware update. The device is now in iOS 5.1 (not called iOS 6) and it includes new features.
First off, this update is for the second and third generations of the product. The Apple TV now features shared photo streams, the ability to switch between iTunes accounts, to reorder your icons on the second page to your convenience and wants, and to send audio from the Apple TV to Airplay-enabled speakers and devices.
Sounds exciting to you? It's available for download right now.
Zacuto's Announces New Black Magic Rigs
Back to videography news for a quick second: Zacuto announced new rigs for the Black Magic Cinema Camera. Users will have a variety of configurations to choose from—such as the BMC Ultralite—which puts a handle on the top of the camcorder, similar to those on camcorders meant for news gathering. There are also others rigs such as the Target Shooter, the Striker, the Tripod Rig, and the Stinger.
You can read more, and see a demo video, over at Photography Bay.
Apple Releases iOS 6 Guide as an eBook
Did you upgrade to iOS 6? There were a bunch of changes and updates to the mobile operating system. So much so, that according to CNet, there is a user's guide available in the form of an eBook. The guide is a 153-page book for you to take a look at or download at iTunes.
Now that's not meant to intimidate you—the eBook is so large because it covers both new and old features.
iPhone and iPod Touch users can all gain something from the guide.
Elinchrom's New Lights Can be Triggered by Lots of Transmitters
This isn't a rumor, but Lighting Rumors covered the story on an awesome addition from Elinchrom. They announced updates to their BRX, Quadra Hybrid RX, D-Lite RX and D-Lite RX ONE flash systems, all of which you can adjust wirelessly using the company's EL-Skyport radio triggers, a laptop, or even an iPhone.
For studio shooters or on-location photographers, this can be a very interesting feature to use.
The New Metz Touchscreen Flash
Not long ago, Sekonic came out with new touchscreen light meters. This past week, Metz followed in a similar fashion with a brand new touchscreen flash. The 52 AF-1 is a fully touchscreen-operable flash which allows you to control features like TTL mode, high-speed sync, manual zooming, etc. The flash also features a 90° tilt head, and mounts for Olympus, Canon, Nikon, Pentax, Panasonic and Olympus.
You can read more about the flash over at SLR Lounge.
And that's your news for September 28th, 2012. Be sure to follow all the consumer electronic news you care about, on B&H Pulse.