B&H Weekly Newsletter:
The latest information on new products, technologies and brands, plus hands-on reviews by our staff professionals

Metabones Reveals Fifth-Generation Smart Adapters
It has been five years since Metabones first revolutionized the adapter industry with its original EF to E Smart Adapter, marking the first time Canon EF-mount lenses could be adapted to another camera while maintaining electronic communication. READ MORE>
$399.00 - $699.00
New Photo Support Gear
Add flexibility to your tripod legs with the new PG-6 Pistol Grip Ball Head or BH-11 Medium Ball Head from Magnus.
FD-11 Flash USB Dock
Update your EF-630 Electronic Flash using Sigma's Optimization Pro software on your computer with this FD-11 Flash USB Dock. READ MORE>
This Week's Popular Social Media Posts

Hurry! Deals End May 20, 11:59PM EST, or While Supplies Last (whichever comes first).
DJI Phantom 4 Advanced Quadcopter
The Phantom 4 Advanced from DJI boasts a 3-axis-stabilized gimbal camera with a 20MP, 1" CMOS sensor capable of shooting up to 4K/60fps video as well as photo bursts at up to 14 fps. Distinct from its sibling, the Phantom 4 Pro, this Phantom benefits from a total of five vision sensors, which enable precise navigation where GPS is unavailable and provide two directions of obstacle detection. READ MORE>
$1,349.00 - $1,938.99
702 7" OLED On-Camera Monitor
Adding OLED display technology to their 700-series monitors, SmallHD's 702 7" OLED On-Camera Monitor adds a wide-gamut display solution suitable for DSLRs, mirrorless cameras, ENG camcorders, and cinema cameras. READ MORE>
$1,599.00
Audio to SDI Mini Converter
Embed audio into 3G/HD/SD SDI sources in up to 1080p60 resolution with the Audio to SDI Mini Converter from Blackmagic Design.
Get Your Audio into the Box with the AudioBox!
Looking for a two-channel interface with 24-bit converters that can operate up to 96 kHz? Luckily, PreSonus has just what you need in the neat, little—and wallet-friendly—AudioBox 96. Indeed, this unit is a great choice for recording on the road. It boasts two PreSonus microphone preamps with switchable 48V phantom power for those condenser microphones. READ MORE>
$99.95
FMR Audio Offers the Really Nice Preamp
Texas-based FMR Audio has been creating affordable equipment with stellar, high-quality results for more than a decade. All its products are designed and assembled in the United States and feature utilitarian "ugly" designed enclosures, which allows the company to keep the cost low, while sounding great! The RNP or Really Nice Preamp boasts two channels of Class-A microphone preamplification with 66 dB of gain. READ MORE>
$475.00
Get to the Core of Your Art with these Ibanez Guitars
A long time ago, a single manufacturer was perceived to be the undisputed leader in hollow-body electric guitars. That, however, was a long time ago. Now you regularly see some of the greatest jazz guitarists of our time playing Ibanez hollow-body guitars, and with its AF75 model—part of the Artcore Series—it's not hard to see why. READ MORE>
$399.99 - $499.99
VL12 Prime Professional Turntable
The Denon DJ VL12 Prime is a professional high-torque, direct drive turntable with true quartz lock and optimal acoustic isolation capabilities that can withstand loud, bass heavy environments. READ MORE>
podMIXai Active Mixer
The podMIXai from Whirlwind is an active mixer which lets you combine a dynamic microphone with music from a smartphone, iPad, tablet, MP3 player, and more. READ MORE>
Pro FACTOR Studio LED Lights
Embrace truly soft LED lighting that doesn't require any additional diffusion with Fotodiox's line of Pro FACTOR LED Studio Lights. By setting the LEDs farther back into the fixture and away from the built-in diffusion panel, these lights can produce a high output without multiple shadows or hotspots, which also makes it more comfortable for your subjects. READ MORE>
$659.95 - $2,299.95
Printed Vinyl Backdrops
Expand your creative, photographic horizons with these 5x7' Printed Vinyl Backdrops from Savage.
MT06MD Medical Flashlight
Designed for medical personnel and first responders, Nitecore's MT06MD Medical Flashlight is a sleek and slim pocket torch suited to a wide range of uses. READ MORE>
Flex 5 Multi-Touch 2-in-1 Notebook
Whether you're working in the office or skipping through coffee shops around town, you'll need a system that can keep up with you for work and play. Some notebooks are way too small to type comfortably on, while others are large and bulky, making them difficult to carry around comfortably. READ MORE>
$679.99 - $999.00
G-Drive's with Thunderbolt 3 & USB Type-C
Expand the storage of your new computer while taking advantage of the advanced capabilities of Thunderbolt 3 and USB Type-C and with these new G-Drives from G-Technologies.
d2 Thunderbolt 3 Desktop Drive
With a large storage capacity, the d2 Thunderbolt 3 Desktop Drive from LaCie is great for storing large photo and video projects, saving documents, archiving data, and much more. READ MORE>
New Computer Monitors
If you are looking for a new computer monitor for gaming, media consumption, or HDR video there is probably something for you in LG's new computer monitor line-up.
New SURFboard Cable Modems
Free yourself from monthly cable modem rental fees and take control of your Internet settings from your ISP with these new SURFboard Cable Modems from ARRIS.
New Home Theater A/V Receivers
Get started building your home theater audio system, or upgrade your current home audio with advanced features like Dolby Atomos, DTS:X, wireless audio streaming, and HDR pass-through with these new Onkyo A/V Receivers.
Sony Introduces New Xperia Smartphones
Sony has launched new models of its popular Xperia line of smartphones, all running Android's latest operating system, Nougat, and all sporting powerful cameras for taking mobile photos and videos. The Xperia XA1's 23-megapixel camera with a 1/2.3" shoots through a 23mm-equivalent f/2.0 lens. READ MORE>
$299.99 - $699.00
Samsung Galaxy S8 and S8+ Smartphones
Samsung has unveiled its new flagship devices, giving the world its first peek at the Galaxy S8 and S8+. The handsets' most striking feature is the Infinity Display, which eschews side bezels to allow the 5.8" screen (6.2" on the S8+) to curve gracefully around the edges of the phone for a more immersive experience. READ MORE>
$799.99 -$929.99
Smartphone Portrait Photography Gear
Take more professional looking portrait photos with your smartphone with the combination of a smartphone telephoto lens and ring light from XP PhotoGear.
USB Type-C to HDMI Adapter
The Samsung USB Type-C to HDMI Adapter lets you mirror what's on your smartphone or tablet's display on televisions, computer monitors, projectors, and more. READ MORE>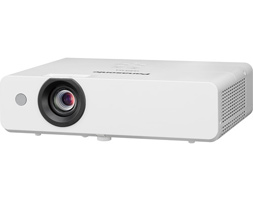 New Panasonic Projectors to Brighten Up Your Presentation
Panasonic recently released several new presentation projectors, and they've seemingly got something for everyone, ranging from 3100 to 4400 lumens of brightness, XGA (1024 x 768) to WUXGA (1920 x 1200) resolution, and in both standard- and short-throw configurations. READ MORE>
$662.52 - $1,216.40
Buying Guide
Buying Guide to Projectors
As with so many consumer products these days, selecting a projector can be a walk in the park when you are armed with the correct information—there are just so many options. Choosing the right projector is a simple process if you are familiar with these prerequisites. READ MORE>
Carbon Fiber Apo Refractor Telescope
Carbon Fiber Apo Refractor Telescopes- Explore Scientific's ED-Series Carbon Fiber APO Refractor Telescopes are ideal for lunar, planetary, and deep-sky viewing while still being highly portable for off-the-grid observations.
H1 Nova Headlamp
Inspired by the success of its S1 pocket flashlight, Olight offers the H1 Nova Headlamp, featuring a bright 500-lumen maximum output and a versatile design that permits the light to be used as a handheld flashlight or an area lamp. READ MORE>
Prices, specifications and images are subject to change without notice. Not responsible for typographical or illustrative errors. Manufacturer rebates, terms, conditions and expiration dates are subject to manufacturer's printed forms.
The B&H SuperStore is located at 420 9th Avenue at 34th Street in New York City.
Visit and Experience B&H whenever you are in New York.