Welcome to the B&H Weekly Newsletter!
Thank you for subscribing to the B&H Newsletter, dedicated to sending you information on new products, technologies, and brands, plus hands-on reviews by our staff professionals. To get the most out of our email, we encourage you to select the product categories that best fit your personal needs.
B&H Weekly Newsletter:
The latest information on new products, technologies and brands, plus hands-on reviews by our staff professionals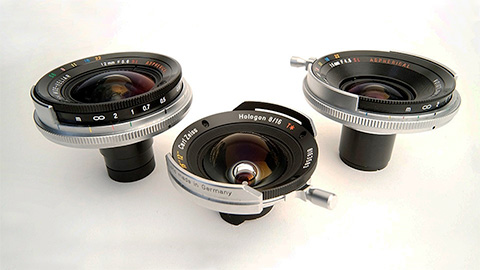 Hands-on Review
Vintage Lens Review: Non-Retrofocus Ultra-Wide-Angle Lenses
When 35mm reflex cameras (SLRs) began arriving on our shores 70-odd years ago, the widest focal length lenses available at the time were 35mm (about 60° AoV). Wider-angle non-retrofocus lenses existed, but because their rear elements back-focused to within...
Take Outstanding Wildlife Photos by Blending in with LensCoat Realtree Max5
Blending into one's surroundings greatly increases the chances of shooting candid wildlife photos successfully. Thanks to the hunting industry, there's a huge selection of camouflage clothing designed for this purpose. However, no matter how well hidden a photographer is, sharp-eyed birds and animals can still spot their telephoto lenses and related gear. READ MORE>
$9.99 - $134.99
This Week's Popular Social Media Posts
Just Announced!

Fujinon MK Zoom Cine Lenses
Here at B&H Photo Video, we are pleased to share Fujinon's introduction of a new pair of cine-style zoom lenses—the 18-55mm T2.9 and the 50-135mm T2.9. Whether your productions are feature or short films, dramatic television series or commercials, the MK lens series provides both the superior look and professional performance required for your cinema-style projects. READ MORE>
MK18-55mm:

$3,799.00
3-Axis Wireless Lens Control System
Gain precise wireless control over your cinema lens with Movcam's 3-Axis Wireless Lens Control System. Comprised of a wireless hand controller, a receiver unit with zoom and iris extensions, three UM-3 motors, a D-tap power cable for the receiver, and a remote hardware cable for connecting the hand controller or just the focus knob itself directly to the receiver, this lens control system is versatile, programmable, and highly scalable to fit your production needs. READ MORE>
$8,495.00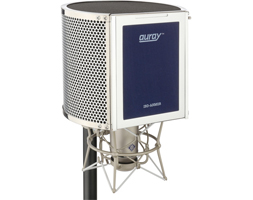 Isolate Yourself with ISO-ARMOR and ISO-BUBBLE
Look, we all can't record audio in multi-million-dollar, top-notch facilities. Some of us would even rather record in our bedrooms—and why not? It's comfy. Luckily, there are a variety of solutions to capture quality audio in less-than-ideal surroundings. So, with that in mind, let's take at two different Auray products which will help you achieve better results in sonically inferior rooms. READ MORE>
$49.99 - $74.99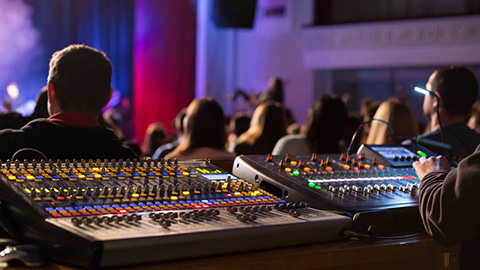 Buying Guide
How to Upgrade Your Sound System
Perhaps you started with a small, self-contained PA and need better quality with greater output. Or perhaps your audience has grown and you are looking to add to your setup, or you need better coverage and more control. Maybe you started with an inexpensive analog mixer and are looking to make the jump to a digital board.
Bridge Your Keyboard Sound Over the River Kawai
Looking for a portable digital piano with 88 natural-feeling keys, built-in ambiance, and even built-in lessons for the novice player? Then check out this portable digital keyboard, which combines great piano sounds, grade-weighted keys, and more into an eminently portable package. READ MORE>
$729.00 - $899.99
American DJ: New Lights and Fog Machines
Established in 1985, American DJ has been producing a wide range of lighting, audio, and staging products for nightclubs, discos, mobile entertainers, bands, concert tours, theatre productions, TV shows, cruise ships, houses of worship, trade shows, and architectural applications. READ MORE>
$139.99 - $599.99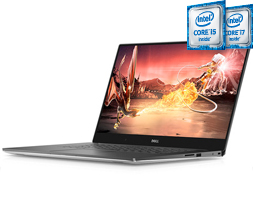 Dell 15.6" XPS 15 9550 Multi-Touch Notebook
There are three stages to the film-making process: pre-production, production, and post-production. Pre-production involves work done on a film or broadcast program before full-scale production begins, and production is the act of shooting a project on film or digital media. Post-production refers to work done on a film or television show after shooting (production) has taken place, and is a general term for all the work that occurs after production ends.
$1,399.00 - $1,999.00
AFi AmpliFi Standard Home Wi-Fi Router
Transform your Wi-Fi with the AFi AmpliFi Standard Home Wi-Fi Router from Ubiquiti Networks. This aesthetically pleasing router can be the centerpiece of an end table as it features a white plastic housing complete with a 1.6" display depicting various aspects of the network. READ MORE>
$199.00
UAP-AC-HD-US Wave 2 Enterprise Wi-Fi Access Point
The UAP-AC-HD-US Wave 2 Enterprise Wi-Fi Access Point from Ubiquiti Networks is a scalable enterprise access point solution designed to be easily deployed and managed. It supports the 802.11ac Wave 2 Wi-Fi standard with speeds of up to 1733 Mbps in the 5 GHz radio band, and up to 800 Mbps in the 2.4 GHz radio band.
$348.95 - $1,639.99
B&H Welcomes Definitive Technology to its Product Lineup
Founded in the early 1990s by an aspiring movie producer and his band of engineers, designers, and classically trained musicians, Definitive Technology has sought to build speakers that could produce detailed, full-range sound, and these speakers, as well as their Bluetooth headphones, home theater amplifiers, wireless speakers, and wireless adapters for conventional stereo systems, are now available at B&H. READ MORE>
$249.00 - $1,749.00
Sennheiser HD 1 Headphones: A Headphone for Every Predilection
In-ear, over-ear, wireless, wired, iOS, Android—there's something for every headphone preference in the HD 1 series. For instance, if you're looking for an over-ear pair of Bluetooth headphones with leather earcups, the ability to reduce noise, and a voice-optimizing microphone for phone calls, there's certainly an option for that configuration. READ MORE>
$99.95 - $499.95
EclipSmart Solar Binoculars
Safely view the Sun with the Celestron EclipSmart Solar Binoculars. Avalable in both 10x42 and 10x25 configurations, EclipSmart Solar Binoculars feature non-removable glass solar filters that meet the ISO12312-2 standard for direct observation of the Sun and offer protection from IR and UV light while blocking 99.999% of intense visible light.
$34.95 - $69.95
Bosch Motion Detectors for Increased Security
Motion detectors are typically associated with adrenaline-packed thriller movies where an undercover spy tries to covertly scoot across a room guarded by nothing other than motion sensors. Infrared beams fragmenting the entire room, the agent must contort in awkward positions to reach the prized diamond or jewel and bring it back to a secret lair. READ MORE>
$14.51 - $106.99
Prices, specifications and images are subject to change without notice. Not responsible for typographical or illustrative errors. Manufacturer rebates, terms, conditions and expiration dates are subject to manufacturer's printed forms.
The B&H SuperStore is located at 420 9th Avenue at 34th Street in New York City.
Visit and Experience B&H whenever you are in New York.