The Professional's Source Since 1973
Leica CL & TL Series Cameras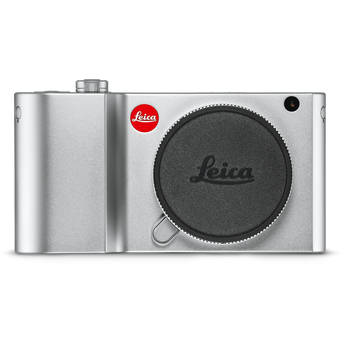 B&H # LETL2S MFR # 18188
Key Features
24.2MP APS-C CMOS Sensor
Leica Maestro II Image Processor
UHD 4K30 and Full HD 1080p60 Video
Up to 20 fps Shooting and ISO 50000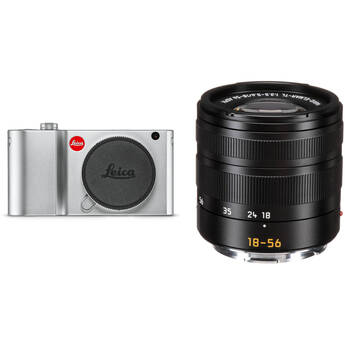 B&H # LETL2S1856LK
Key Features
24.2MP APS-C CMOS Sensor
Leica Maestro II Image Processor
UHD 4K30 and Full HD 1080p60 Video
Up to 20 fps Shooting and ISO 50000
YOUR RECENTLY VIEWED ITEMS
Leica TL Cameras and CL Cameras
The Leica TL mirrorless digital camera is a compact, interchangeable lens mirrorless camera based around an APS-C sensor. This finely crafted camera bridges the gap between Leica compact cameras and the company's full-frame rangefinder cameras and professional models. It's small and light, and in typical Leica fashion, focuses on simplicity and function. The Leica CL camera is similar, except it's slightly larger, with an electronic viewfinder.
Leica TL Cameras Features
The Leica TL camera has a slim and compact profile that's easy to carry. The camera has a 24MP sensor and an unusually large fixed rear LCD touchscreen that extends over the camera's back for easy photo composition. It has only two control knobs, providing a clean and uncluttered appearance. Mechanical specifications are impressive, including electronic and mechanical shutters, high continuous shooting speed, and HD and 4K video capability. Built-in Wi-Fi facilitates file downloading, as well as allowing remote control using the Leica TL app.
Classic Design Attributes of Leica CL Mirrorless Digital Cameras
The Leica CL camera is a compact mirrorless electronic viewfinder camera. Its shape is reminiscent of Leica's rangefinder camera, but smaller. It shares the same sensor and lens mount as the TL camera and has similar specifications. The camera has a traditional control layout with a small top-mounted LCD screen for viewing shutter speed and aperture, and a rear-mounted, four-direction control pad. The rear LCD screen is slightly smaller, to accommodate a rear-mounted control pad.
Compact Interchangeable TL Series Lenses
In keeping with the concept of a light, portable camera, the Leica TL series of lenses features a compact design. The camera uses the L-bayonet mount shared with Sigma and Panasonic, so there's a wide choice of available lenses. The L-mount is compatible with Leica's SL full-frame mirrorless lenses, and with an adapter, M-mount rangefinder lenses.
Accessories for Leica Mirrorless Cameras
Leica manufactures a wide range of accessories for these cameras. They include straps, leather protector cases, and screen protectors. There's a fully integrated optional electronic viewfinder for the TL camera. This viewfinder aids composition when working outdoors in bright light. There is also a full series of lens hoods for TL lenses. Other useful accessories include spare batteries and chargers.
Enjoy the simplicity and performance of Lecia APS-C mirrorless cameras from B&H Photo and Video.