This item is discontinued
BLADE Propeller Set for Mach 25 FPV Racing Quad
View Similar Items Below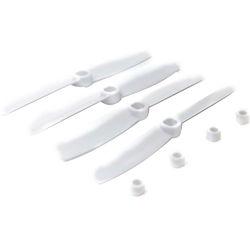 B&H # BLHA1000 MFR # BLHA1000
Item is non-cancelable and non-returnable
Availability: New Item - Special Order
Expected availability: Jun 21, 2017 This is a new item. We are accepting pre-orders and will be drop shipped from the MFR once it becomes available. Your order will be charged at the time of placing the order with the MFR. Item is non-cancelable and non-returnable.
PayPal Orders
Payments processed using PayPal will be charged immediately (as opposed to when an order ships). International Orders
For international orders, credit cards will be charged at the time you place your order.
Scroll Up To See The Items